United Cerebral Palsy of the Golden Gate (UCPGG) is a growing, innovative agency serving individuals with cerebral palsy and other disabilities. We take pride in offering individually responsive programs that not only assist individuals with disabilities, but enhance the community by expanding our sense of inclusion and individual worth.
Board of Directors
We offer an exciting opportunity to work at the forefront of disability services. We seek experienced professionals, especially those representing the diversity of the Bay Area. Also encouraged to join are individuals with cerebral palsy or other disabilities, and people with family or friends with disabilities. The Board of Directors meets ten times annually for approximately two hours. Please call or email us for more information.
Special Needs Aquatic Program (SNAP)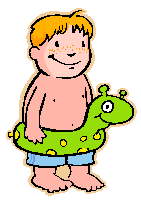 Volunteers Wanted in Berkeley and Palo Alto!
Hi Potential SNAPer!
Welcome to water magic! We are looking for some talented, bright, energetic, and water friendly folks to work with our special swimmers in the water.
SNAP is a motor development program in the water for children with physical and/or cognitive challenges. SNAP strives to help kids with special needs feel pride and self-confidence while they build stronger bodies, make friends, and have fun.
Volunteers work one-on-one with our swimmers in the water each week under the supervision of a head instructor and physical therapist. You will learn about the needs of your special child, how to work with them to improve their motor and social skills, have the opportunity to build a friendship with a special kid, and have lots of fun!
To work with our special swimmers in the water you must be a good swimmer, have a warm spirit and humor, and enjoy working with children. Our semesters tend to follow the Cal Berkeley and Stanford academic calendars with locations close to campus.
While we prefer folks to start at the beginning of each semester, we also accept new helpers throughout the semester. In Berkeley, classes are held on Mondays and Wednesdays at the Berkeley High School warm pool (Durant and Milvia) at 4:30, 5:30, and 6:30 pm. On Fridays, we swim at the Berkeley YMCA (Allston and Milvia) with classes at 5:00 and 6:00 pm. In Palo Alto, classes are held at the Palo Alto Family YMCA on Fridays from 3:30-5:30 pm.
Training is provided. We hold training sessions at the start of each term as well as weekly during the semester. SNAP offers community service credits and looks great on your resume and/or application to graduate school!
If you would like more information or to fill out an application, please click on the links below.
Berkeley SNAP
For Volunteers (Helpers):
Information:
Letter to Potential Helpers
New Helper Information
Forms:
New Helper Application
New Helper Registration
Returning Helper Registration
Palo Alto SNAP
For Volunteers:
Volunteer Information
Volunteer Application
YMCA Volunteer Application
To see our contact information and/or learn more about the Special Needs Aquatic Program (SNAP), please go to our main page on this website.