Accessible fashion? To Berkeley senior, it's about options, visibility – 5/16/12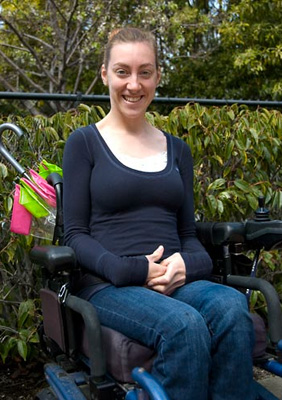 BERKELEY — Even in middle school, Alva Gardner had her fashion standards. Jeans made expressly for wheelchair users — cut high in the back, low in the front, velcroed at the fly — seemed like a potential boon.
But when the mail-order pants arrived on her doorstep, Gardner, then 13 or 14, refused to wear them. Although easier for her to put on and take off than standard jeans, they were baggy and ugly, recalls the UC Berkeley undergrad. And baggy and ugly, she says, "would not have been good for my social life."
Fast forward to 2012: Gardner, now a 22-year-old Berkeley senior, aspires to work in the clothing industry — designing for people, women especially, whose bodies don't fit the "norm" (a word she utters ironically, aided by air quotes).